Equestrian Fibre Installation Guide
12/07/2019
In this how to guide we will provide the benefits and how to knowledge on the installation of manège fibre into your existing Equine surface.
Firstly, why install our Horse Arena fibre additive?
Give your equestrian surface a new lease of life and prolong its lifespan for another 10 years.
Provide the sand with a root structure, this stabilises the surface to prevent the surface from riding deep and being unstable.
The fibres free up pore spaces within the sand allowing water to pass through far more easily which helps prevent puddling.
The fibres hold a relatively large amount of moisture which helps reduce summer drying.
(more…)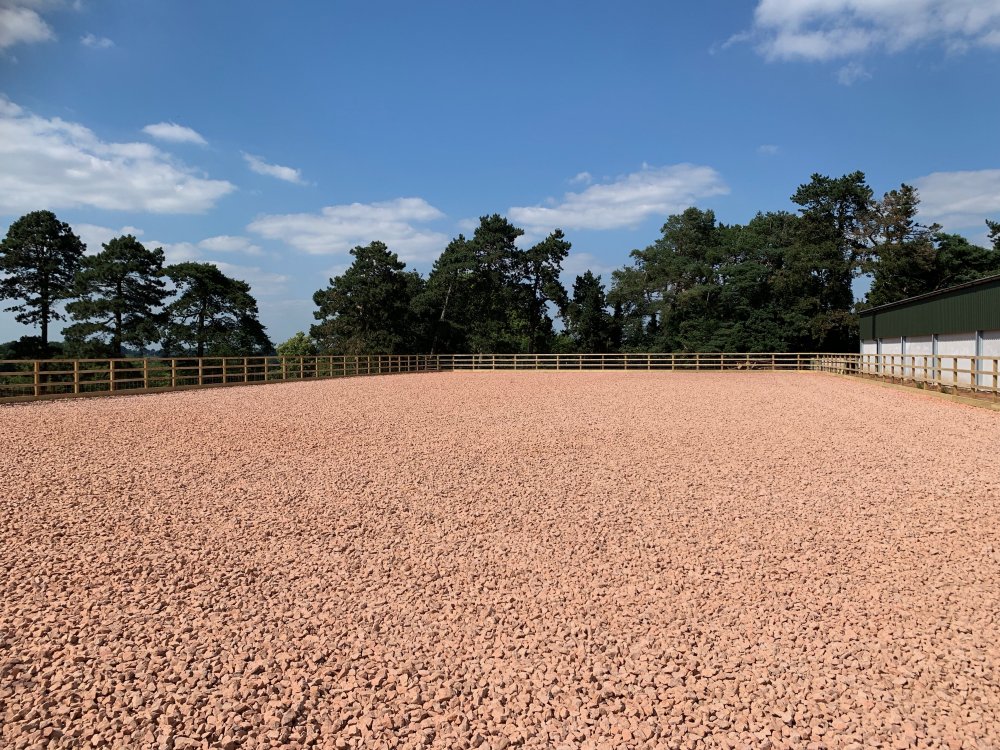 09/07/2019
60m x 30m Manege in Gloucestershire awaiting one of our Comp-track pre-mixed Silica sand and fibre Equestrian surfaces.Our Range of Pre-mixed Equestrian surfaces have been developed by the team to be ready to use as soon as they have been laid.Excellent stability and great energy return are guaranteed.