Sparsholt College Arena Refurbishment Project
15/01/2020
This week the team have been refurbishing the warm up Arena at Sparsholt College, Hampshire.
We were tasked with refurbishing this Arena as the surface simply wasn't draining,
It was a wash out after heavy rain and even after days of dry weather would still not have cleared.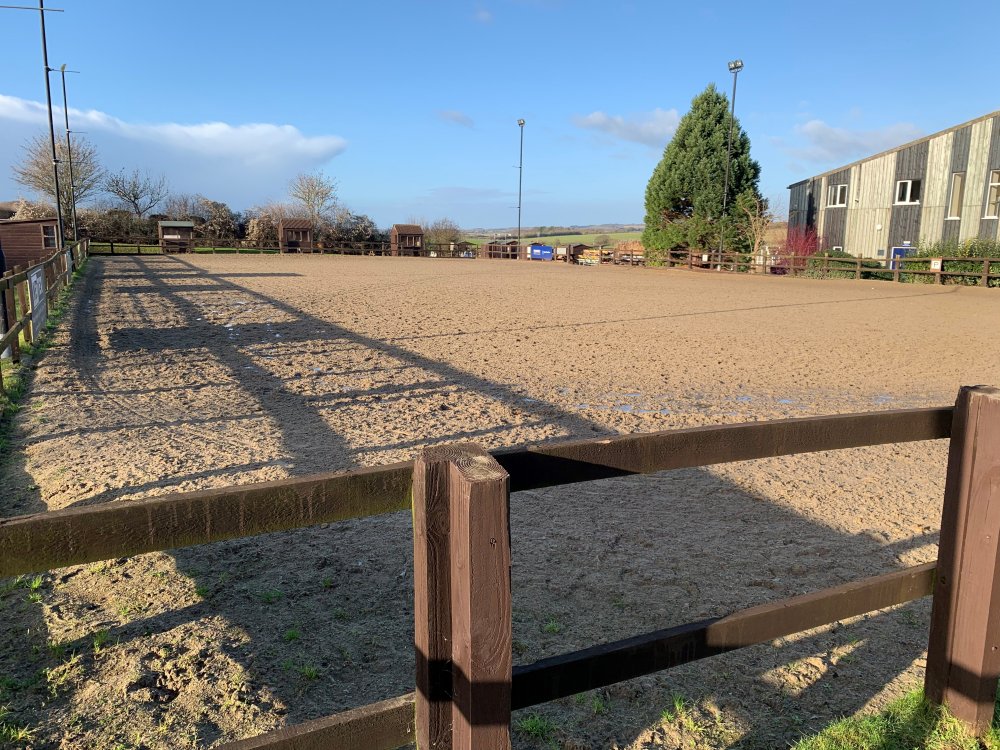 In order to begin to rectify the issues the surface was first lifted and stockpiled,
Next the stone drainage layer had to be lifted and stockpiled.
The sub base was inspected and we were then finally able to find the cause of the drainage issues and begin the installation of the drainage system.
The drainage system used is our linear system, This drainage lay out is capable of coping with a far greater volume water flow than your standard herringbone system.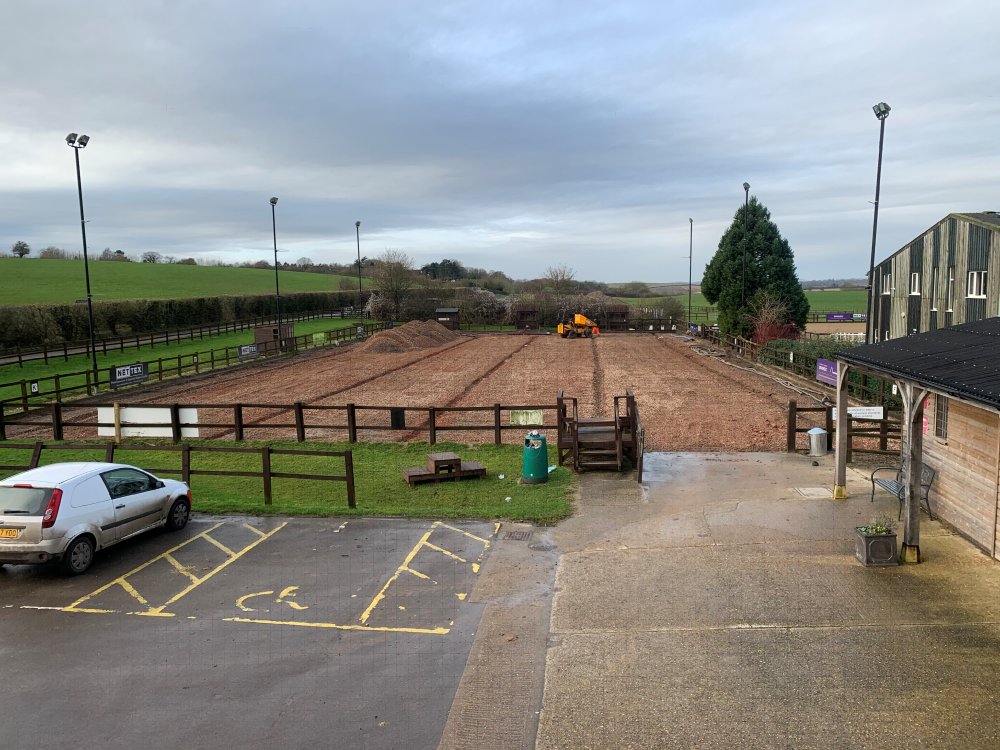 Next the lower membrane is to be laid along with the Drainage pipe work and drainage stone layer.
Coming onto the surface,
The existing Equestrian surface was installed by a different company only a few years ago and is still in a good useable condition with little to no contamination.
Equine surfacing ltd are utilising their on-site premixing service, this involves processing the existing riding surface through one of our specially developed mixers.
At this point Silica sand, Poly-Pro fibre additive along with our wax additive is added to the mix.
This innovative process allows Equine surfacing Ltd to re-use part or all of the lifted Equestrian surface. This saves a small fortune in material and delivery costs.
Here at Equine surfacing ltd we specialise in Equestrian surface / Manège refurbishment,
Whether your surface is simply riding deep up to requiring a Full Ménage rebuild due to failing drainage system or poor initial installation we will have a in budget solution for you.
Everything aside
Utilising our our innovative techniques we will be able to help!!
We will keep you up to date with Progress via our latest news section on our website.